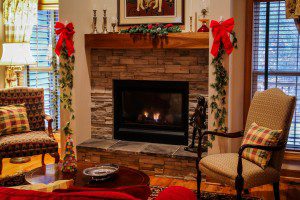 Earth Energy Systems in Siren, Wisconsin provides Heating and Air Conditioning Services for Polk & Burnett County and portions of Barron and Washburn Counties.
After Hours Service – call 715-349-2314 for the service person on duty
Service Contracts will include parts and labor discounts for those signed up for scheduled maintenance.
Friendly & Free Wisconsin Heating and Cooling Advice – Contact Earth Energy Today!
Wisconsin Heating and Cooling Services For Over 20 Years!
Earth Energy Systems has Northern Wisconsin Leader and the recommended company for Heating and Air Conditioning Wisconsin. Providing comprehensive heating, cooling and ventilation services to the Northern Wisconsin area. Earth Energy clients consistently praise our timely and professional heating and AC services.
We provided AC and heating to both commercial and residential properties.
Earth Energy Systems provides heater and air conditioning repair, service, installation and services in Siren Wisconsin and surrounding areas.
Today's Top Heating and Cooling Brands.
We carry the best quality equipment and systems from major leading brands. From heat pumps to water heaters, we carry extensive options for your commercial or residential needs. We install and service all the top brands available on the market today. No matter your furnace or air conditioner we have experts that can help repair and resolve your heating and AC issues.
Premier Air Conditioning & Heating Contractor
Earth Energy strives to be a referral driven business. It's our mission to not just meet, but to exceed your expectations with our excellent products, talented staff, and exceptional services.
We are a locally owned and operated service business with over 20 years of experience in the heating and cooling industry.
Earth Energy Systems remains focused on providing the best services available. We provide air conditioning, heating, boilers, furnaces, replacement services, maintenance programs, installs and more.
Want a free heating and AC quote or have a question?
Simply, fill out the form to the right with the details of your heating and cooling issue, and we'll get back to you with our expert recommendations.