Geothermal Systems Heating & Cooling in Wisconsin
Earth Energy Systems in Siren WI recommends the WaterFurnance Line.
WaterFurnance Geothermal Heating and Cooling Systems in WI

Geothermal - Technology and Style
Earth Energy Systems is Western Wisconsin 's geothermal installation leader. Earth Energy is ready to help you save money with Geothermal Systems. Its free energy from the earth!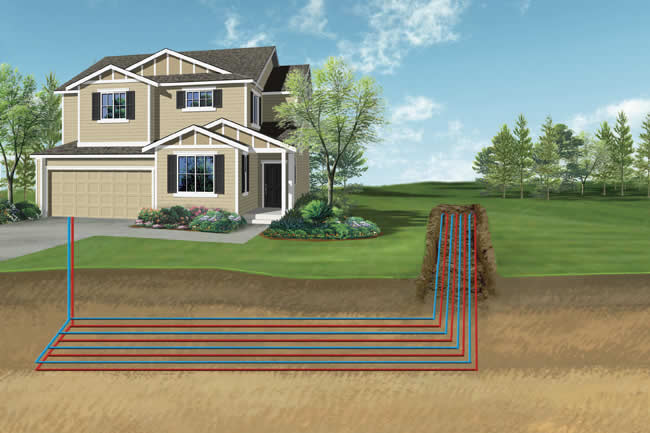 HOW GEOTHERMAL ENERGY WORKS
Your own backyard has the potential to be a geothermal energy source for heating and cooling comfort. Outdoor air temperatures fluctuate throughout the year with the changing seasons. In contrast, ground temperatures about four to six feet below the Earth's surface remain relatively moderate and constant all year. That's because the Earth absorbs 47% of all the heat energy that reaches its surface from the sun.
Below are just some of the many advantages of a Geothermal solution.
Geothermal heat pump systems use 25-50% less electricity than conventional heating or cooling systems
Incredible efficiency (300-600%!)
Up to 77% less emissions than electric resistance heating with standard air condition equipment
Geothermal heat pump systems require less space than conventional HVAC systems
Geothermal heat pump systems run significantly quieter than conventional HVAC systems
Naturally renewable and non-polluting
Provide heating and cooling in one system
No danger of gas leaks or carbon monoxide poisoning
Many states offer tax incentives for Geothermal systems
Earth Energy Systems, servicing Burnett, Polk and portions of Barron and Washburn Counties, carries Mitsubishi and WaterFurnace Geothermal Heat Pumps.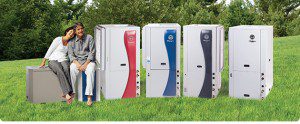 Reduce your carbon footprint and utility bills at the same time. WaterFurnace geothermal systems use the free, renewable energy found in your own back yard to save up to 70% on heating, cooling, and hot water costs.
<<< More information on WaterFurnace Air Conditioners & Heating Units for Wisconsin
---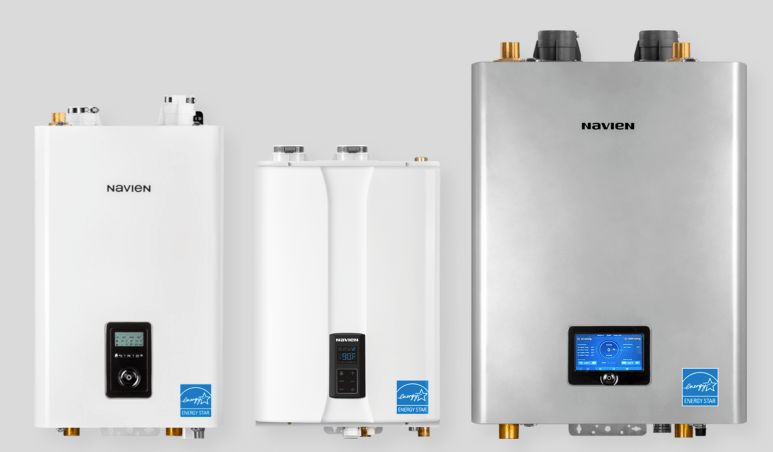 ---


<<<More information on Mitsubishi Products for Wisconsin Homes and Businesses