Geothermal Heating | Radiant Floors | Internet Thermostats | Air Conditioning | Heating and Cooling Service in Spooner, Wisconsin: Repair & Installation
Earth Energy Systems, based in Siren, can help you with your  Repair & Installation needs with our Heating and Cooling Service in Spooner, Wisconsin!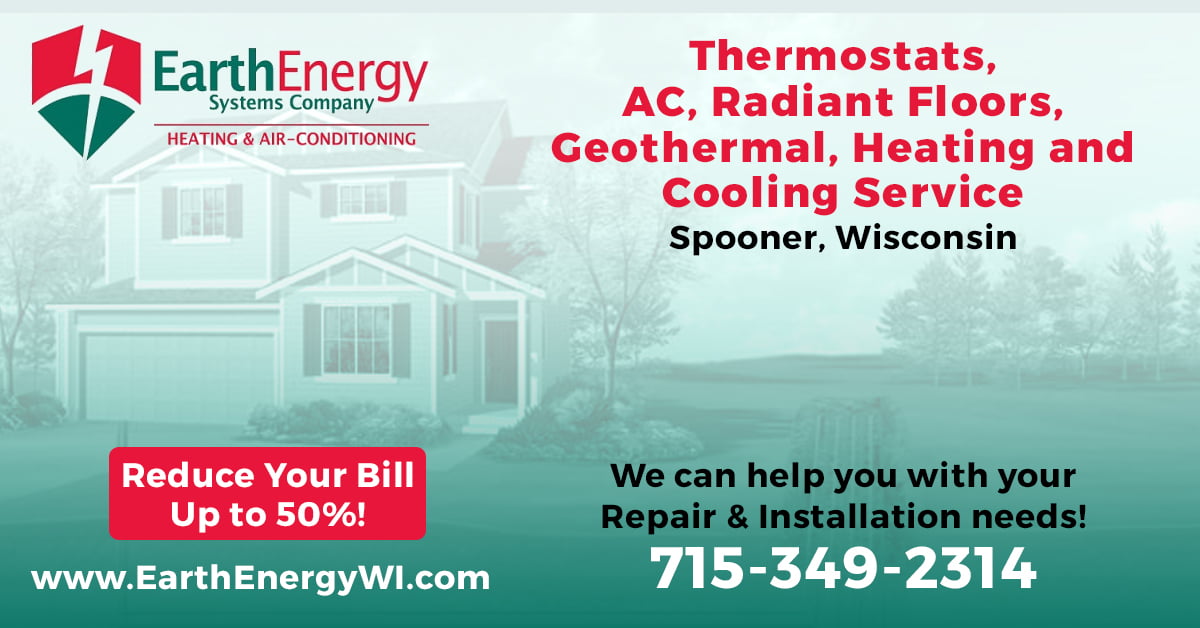 Contact us today for more information!
Geothermal Heating in Spooner, WI!
Is your goal to start saving money and energy while creating a more comfortable home? Then Earth Energy Systems can help you with geothermal energy. You can also take advantage of government incentives to offset the cost of installing this innovative heating and cooling service in Spooner, Wisconsin.
Reduce Your Bill Up to 50 percent!
There is no doubt that the installation of geothermal heating can save you a lot of money. The most energy efficient heating and cooling technology available today is a ground-source geothermal heat pump. As a result of using one, it can cut your energy bills in half. While the initial installation cost of a geothermal heating pump may be steeper than that of a conventional heating & cooling system. It can still save you money. This is because the savings will pay for the system within the next five to ten years making the installation a wash.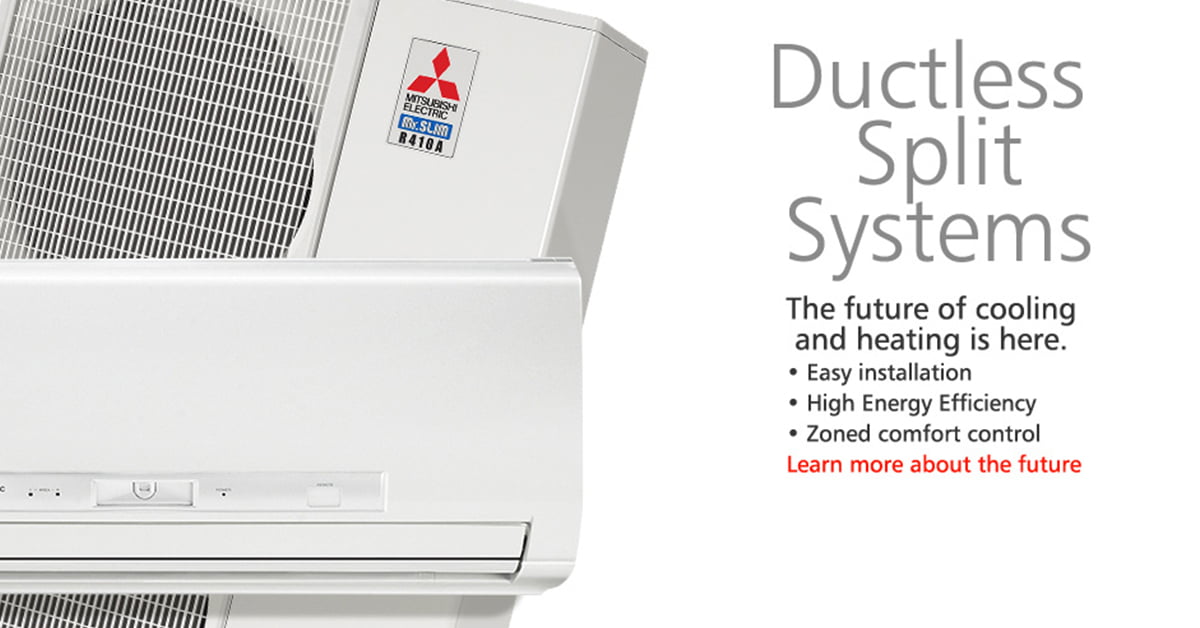 Say Yes to Renewable Energy in Spooner, WI
Earth Energy Systems in Spooner, WI offers a full-spectrum of renewable energy services. Therefore, we offer green and solar energy choices for the most efficient residential and commercial systems available.
The ductless Mitsubishi AC unit is a revolutionary system that allows cooling without the use of a large network of ducts throughout a house. All it requires is a small indoor unit. This can go on an outside wall close to the ceiling, and a larger outdoor compressor unit. Small holes are drilled into the wall, allowing a small tube to run refrigerant to the inside unit.
Comfort and Energy Efficiency in Your Home
Radiant heating is more energy efficient than forced-air heating. Here at Earth Energy Systems air conditioning service, repair and installation in Spooner, WI we offer a radiant floor heating system, which is an ideal choice to install in new construction, or under an existing floor when remodeling or in retrofitting projects.
The radiant flooring products are made from our safe and energy efficient patented flat heating element. This is a ductless system, therefore you eliminate heat loss. In addition it will increase your overall heating and cooling efficiency. The properties of this exclusive flooring make it just as suitable for floor warming or for heating an entire residential or commercial building. Earth Energy Systems' radiant flooring services in Spooner, WI are designed to provide healthy and comfortable heat. Whether it is the bedroom or the living room we've got you covered because radiant heat is efficient heat!
Radiant Flooring Exclusive Features in Spooner, WI
Some features of our exclusive radiant flooring technology in Spooner, WI are:
Reliable floor heating for residential and commercial buildings,
Increased comfort,
Reduced energy bills,
Improved indoor air quality,
Ease of installation,
Low maintenance cost.
Air Conditioner Service in Spooner, WI: Repair & Installation
If you are looking for reliable air conditioner service, including repair and installation in Spooner, WI, we can help. Whether you need an air condition replacement or you just want to upgrade to a higher efficiency system with the newest technology, our technicians can install a new HVAC system quickly. In addition, Earth Energy Systems has licensed and knowledgeable heating and air conditioning repair technicians ready to serve you here in Spooner, giving you peace of mind.