Earth Energy Systems in Siren provides Residential Heating & Cooling Services in WI. Serving Burnett, Polk and portions of Barron and Washburn Counties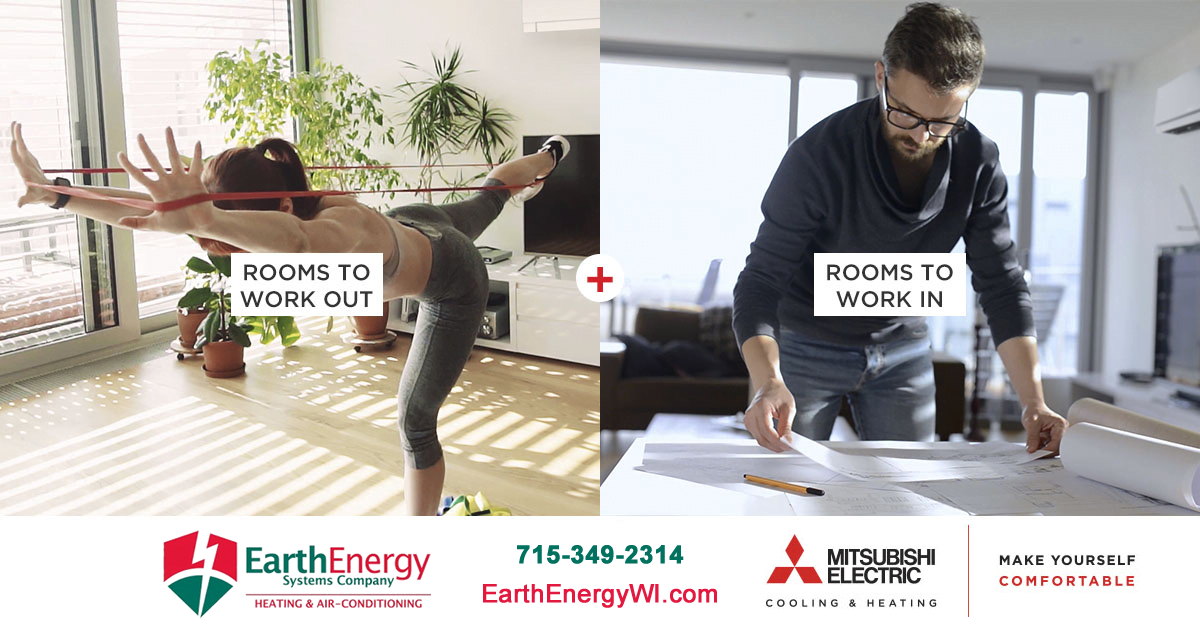 See our Commercial Heating and Cooling WI work.
| | |
| --- | --- |
| GOODMAN FURNACE | GOODMAN AIR CONDITIONER |
| | CUSTOM DUCT WORK |
| OLD FURNACE BEFORE | NEW FURNACE AFTER |
Contact us today to discuss Residential Heating WI and Cooling WI Options.
The winter months in Wisconsin dip below freezing… March gives you glimpses of warmth, often taking until May for temperatures to finally turn around. Then the summer months bring 95 degree sweltering heat and humidity. With the variety of weather in Wisconsin, it's important to have a heating and cooling solution for your home!
Earth Energy systems in Siren provides residential and cooling services in Wisconsin and serves Burnett, Polk and portions of Barron and Washburn Counties.
Some services we include are:
Installing & Replacing Furnaces
Installing Air Conditioners & AC Repair
Custom Duct Work
Installing & Replacing Furnaces
If you're moving into an older home or you're wanting to renovate, the chances are that your furnace is old and outdated. It's likely sucking energy and poorly circulating air around your home. Old furnaces can leak, drip and break down time and time again.
Your furnace is used to push hot air through a ducted forced-air system. It's powered by electricity, natural gas or fuel oil. If it's broken or inefficient, then it will waste energy, cost you more money and possibly stop working  during the cold seasons.
Earth Energy systems can replace or install a brand new furnace in your home to increase efficiency and give you a home warming system that lasts.
Installing Air Conditioners
During the hot summer month you want an efficient cooling system in your home. Earth Energy Systems can install a brand new air conditioning system or replace the one you have. A high quality air conditioning system will provide cool and fresh air through your home.
Earth Energy Systems works with high efficiency air conditioners to keep you cool as a cucumber in the hot summer months. The air is filtered and cleaned so you're breathing fresh air in every room of your home.
Custom Duct Work
Earth Energy Systems can also provide custom duct work to improve the efficiency of your heating and cooling system. Most ductwork is poor quality and leads to heating and cooling waste. Quickly made systems often have poor connections, bad joints and too many turns.
We can improve the ductwork system so it comfortably fits into your home and is ideal for the space. High quality long lasting ductwork gives you a custom ventilation system that lasts for a lifetime!