Commercial Heating & Cooling Systems WI
Some of our Commercial Heating and Cooling Systems work has included:
Single Roof Top Furnace Installation
Double Roof Top Furnace Installation
New Exhaust Fan Installation
Multiple Trane Air Conditioners Installation
Multiple Heat Pump Systems Installation
Wisconsin weather can be unpredictable. In our great state, we can have incredibly cold winters and summers that are hot and sticky. At Earth Energy Systems, we have more than 20 years of experience equipping area businesses with the right heating and cooling systems in WI.
As a locally owned and operated business ourselves, we understand the importance of keeping your HVAC system operating efficiently and effectively at all times. That is why we're committed to helping you to select the perfect heating and cooling system for your commercial facility.
At Earth Energy, we understand that investing in a heating and cooling system is serious business. The system you select will affect your business enterprise for years to come. Our professional, knowledgeable, and friendly staff is dedicated to ensuring that you buy the perfect system for your building.
We consider a variety of factors when helping you to select your system. How many hours a week is your business open? What is the current square footage of your facility? Will you be expanding and, if so, are you committed to staying in your current location for the long haul?  The answers to these and other questions are important factors in selecting the right heating and air conditioning unit for your building.
If you buy too small a system, it will be overworked and it will underperform. A system that is too large will not be as efficient as it should be. At Earth Energy Systems, we have the experience to help you find the perfect system the first time and we are available to help you with service if you need it somewhere down the line.
See our Residential Heating and Cooling WI work.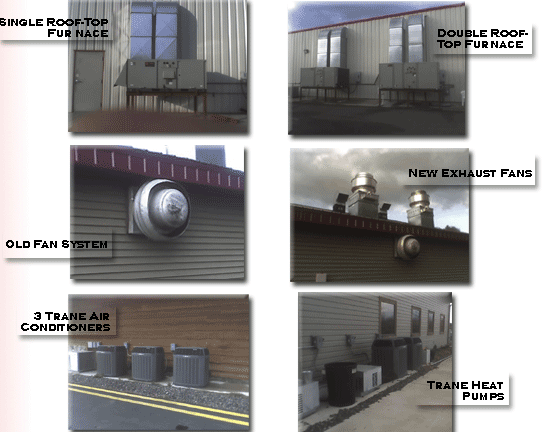 Contact us today to discuss Commercial Heating and Cooling WI Options.