WoodMaster Outdoor Wood Burning Furnaces: The WoodMaster Advantage
Affordably convert wood into heat
WoodMaster furnaces use wood to generate natural, efficient, economical, safe heat
Freestanding
Easy to operate
Compatible with most existing heat systems, including hot water, forced air, hydronic heat, radiant baseboard, existing water-to-water and floor
Heat applications of all sizes
Below are some WoodMaster products, contact us to go over your options!
Commercial Use: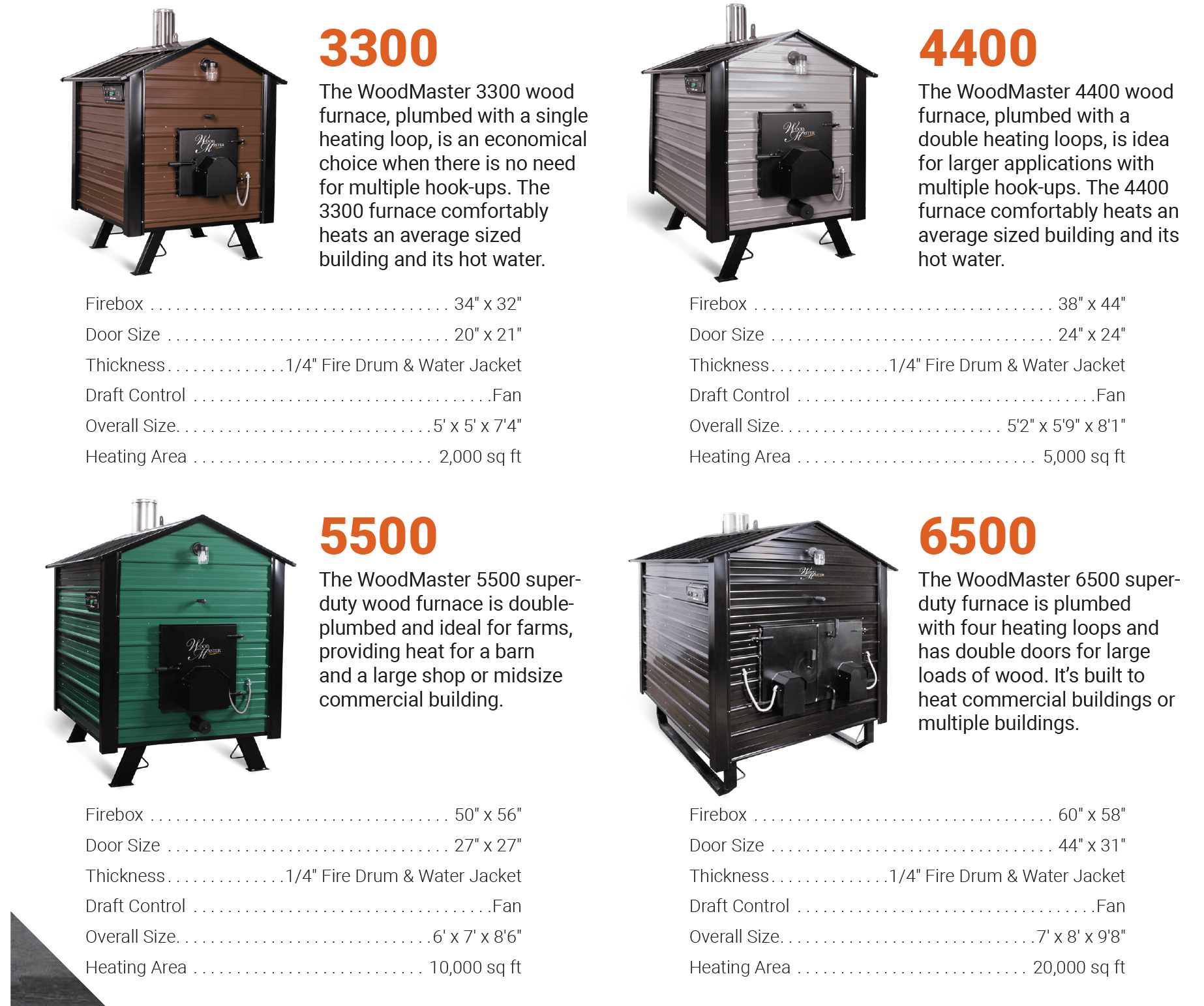 Residential Use: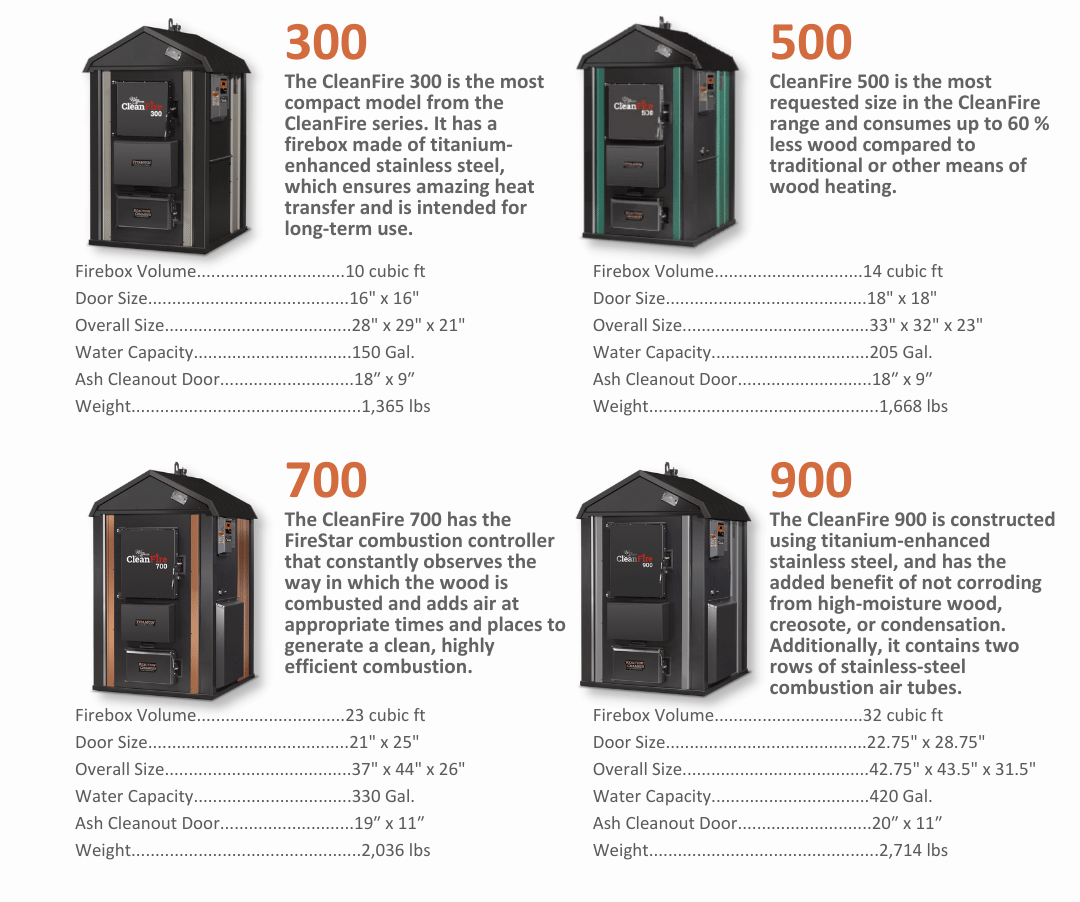 Proven performance, reliability, and savings
WoodMaster's exclusive design incorporates key features that maximize Btu delivered. This gives you more usable heat while minimizing cutting and filling time – all with consistently comfortable heating.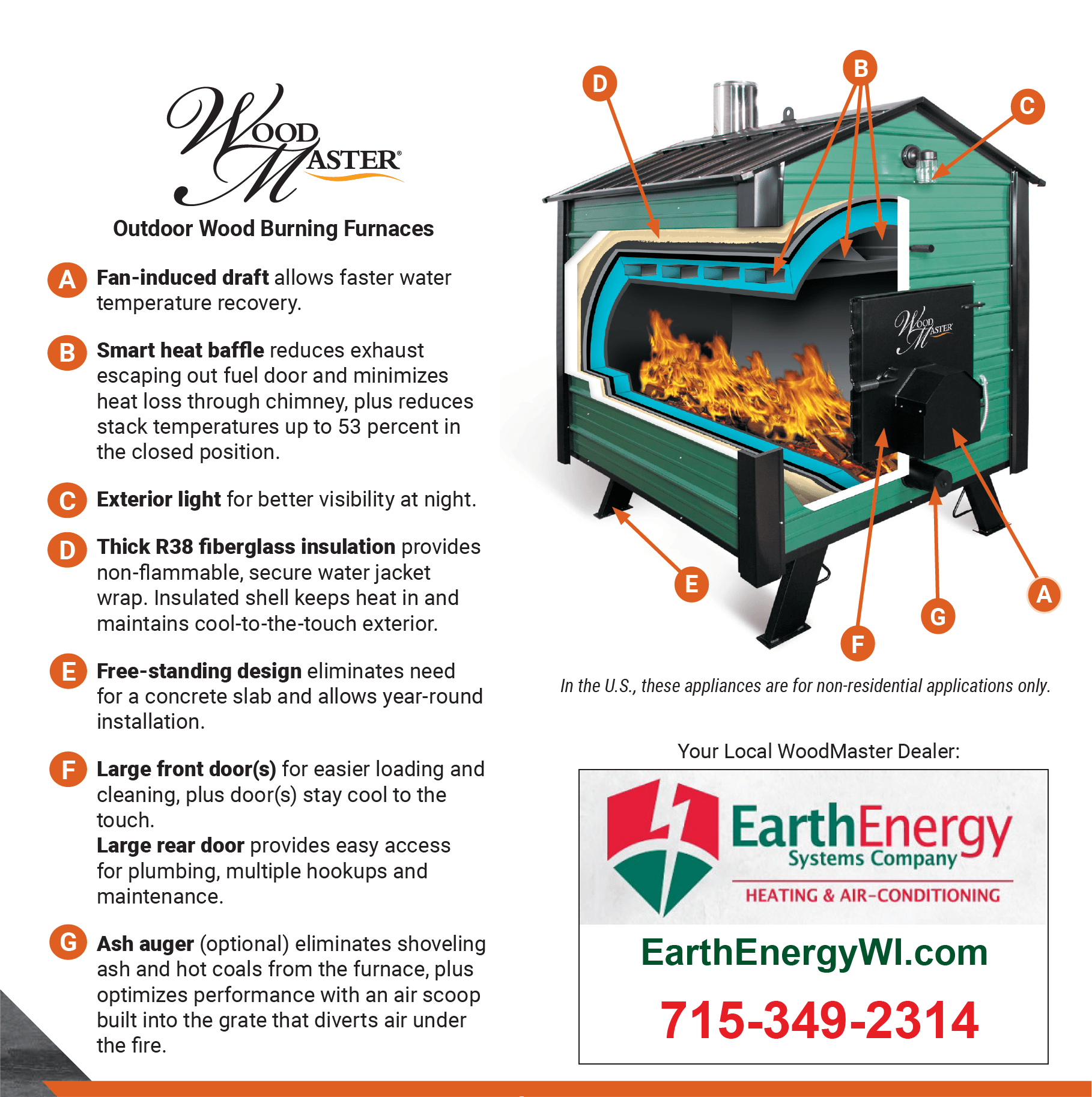 Innovative Products, Proven Service
WoodMaster furnaces are manufactured in Minnesota. Since 1989, WoodMaster has built industry-leading outdoor furnaces, continually finding innovative uses of natural energy and alternative fuel sources.
The company's growing network of dealers and distributors help consumers find the right WoodMaster furnace for their heating requirements. Our WoodMaster dealers carry a full line of parts and accessories and provide attentive, expert service at installation and throughout the life of each furnace.
WoodMaster also provides underfloor heating, water distribution systems and snow and ice melting systems, as well as other HeatLink solutions.
PART OF THE SOLUTION
WoodMaster's leadership team collaborates with industry experts, other furnace manufacturers and governing entities in many states to establish and adhere to emissions standards.