Maybe all of this internet controlled technology rubs you the wrong way. Maybe you just want the good old days where you turn your temperature dial and your heating and cooling system responds. And maybe you really miss when libraries of information were found in a library rather than your phone. We understand. There's something inherently seductive about simplicity, but we want to make an exception for the internet controlled thermostat. We think you might too…just hear us out.
A Penny Saved is a Penny Earned
Internet controlled thermostats save you money. It's a simple fact. You'll likely save 20-30% of your heating and cooling costs throughout the year with a smart thermostat because, well, it's smart.
The new generation of thermostats will analyze the patterns of your home and adjust accordingly. This saves you money because who has the time to design and perform a study necessary to analyze their home heat usage?
The device will also let you know if something's amiss in your system which could save you a huge headache if left unchecked.
Convenience is Timeless
You most likely already have a smartphone. It has apps for everything and can be connected to virtually anything. This includes your internet controlled thermostat. I don't care who you are, that is incredibly convenient.
Leave for vacation and forget to adjust the air conditioning? No problem. Login on your phone and the issue is solved.
Away on a sabbatical and the temperature suddenly drops below freezing? No need to risk bursting pipes: turn on the furnace with your phone.
That ability is truly remarkable.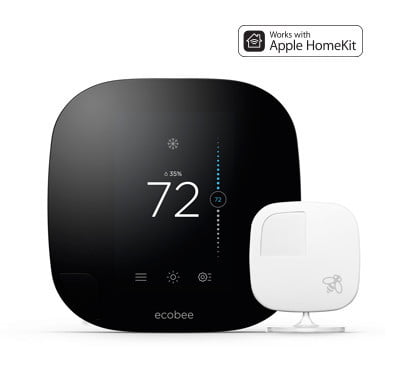 If you're convinced that an internet controlled thermostat is a good idea, give us a call at Earth Energy Systems and we can help you decide what's the best choice for your heating system. You know what, give us a call either way. If you're still on the fence, we can answer any questions you have and help you make the most informed decision possible.