What Federal Tax Incentives are there for Geothermal Heat Pumps?
If you're considering installing geothermal heat pumps in your home, there's no better time to do so than now. In February of 2018, the 30% federal tax credit for installing geothermal heat pumps was reinstated. This higher credit now runs through 2019 and can even be retroactively applied if your heat pumps were "placed in service" after January 1, 2017. The term "placed in service" means that the heat pump had to be installed and ready for use. If it was being installed in a residential home, though, the pump won't be considered "placed in service" until the homeowner takes residence.
Decreases in the Geothermal Credit – Take Advantage Now!
The tax credit that was extended through 2019 will continue to be available in 2020 and 2021, but it won't be as large. The extended credit is a rebate on 30% of the costs of the heat pump. In 2020, that rebate drops to 26%, while in 2021, it decreases to 22%. If you want to take advantage of this credit, it's best to begin the process of installing a geothermal heat pump today. There is no limit to the amount of the rebate, so don't limit your search to the lower-cost pumps.
What Can this Energy Credit Be Used for?
You can use this credit in a number of ways. It can be used over a period of several years. Many homeowners use their credit to offset regular taxes and the Alternative Minimum Tax (AMT). Even better, if your credit is for more than the amount of taxes you owe, you can actually carry the credit forward to your next year's taxes. You can also combine this credit with those for solar and wind power credits and with the credits available for upgrading your home's energy efficiency.
How Do You Claim the Geothermal Energy Credit?
To claim your credit, you need to file an IRS Form 5695, the Residential Energy Efficient Property Credit form.  As long as your geothermal pump meets Energy Star's requirements and uses the ground's solar energy to provide heating and cooling to your home, you're eligible for the credit. There are a few other requirements you must meet. The home must be located in the U.S., and you have to use it as a residence. It doesn't have to be your primary residence, though, so you can upgrade a vacation home and still claim the credit. In fact, the credit can be claimed for more than one property, and there's no limit on how many times a person can claim this credit.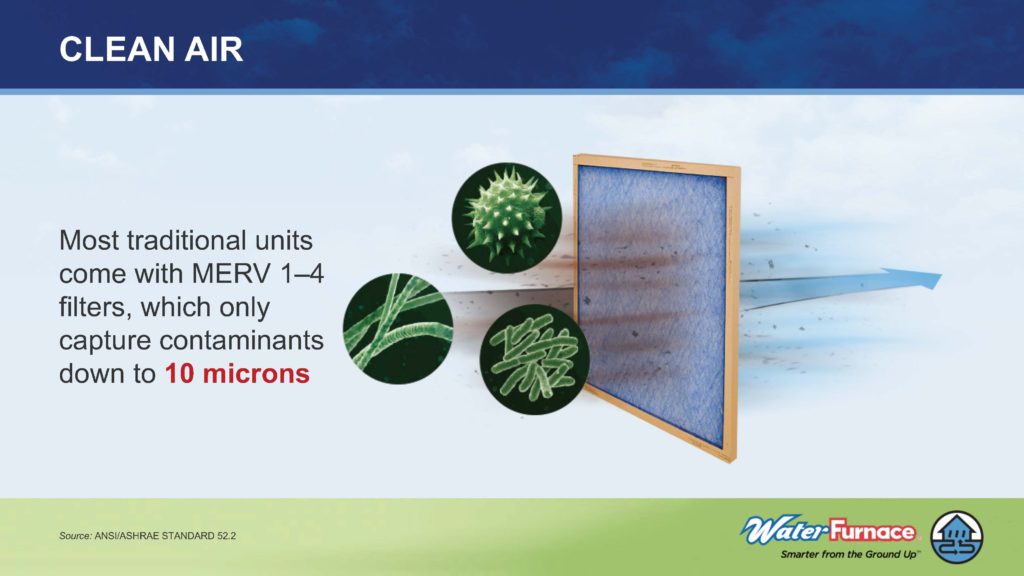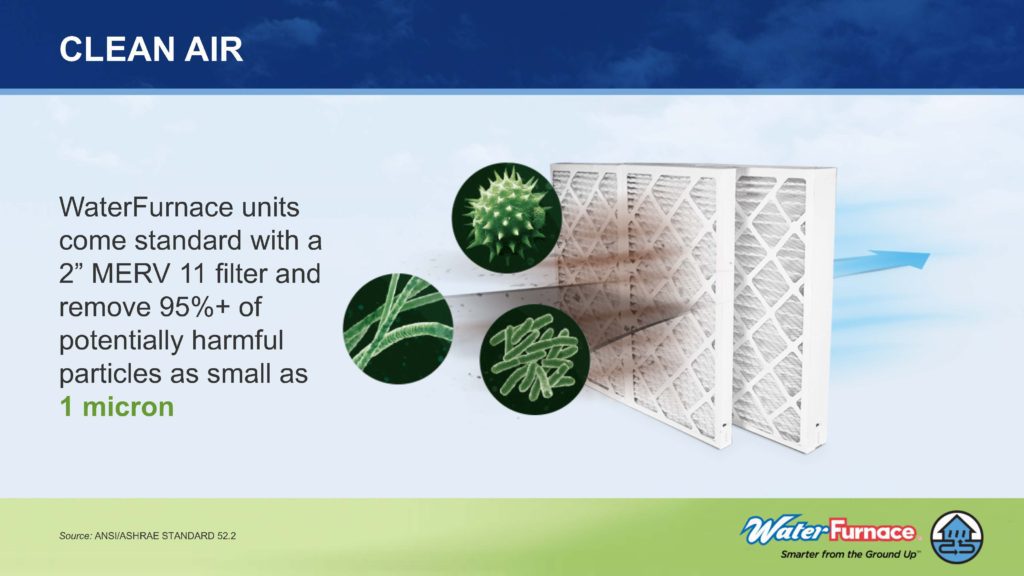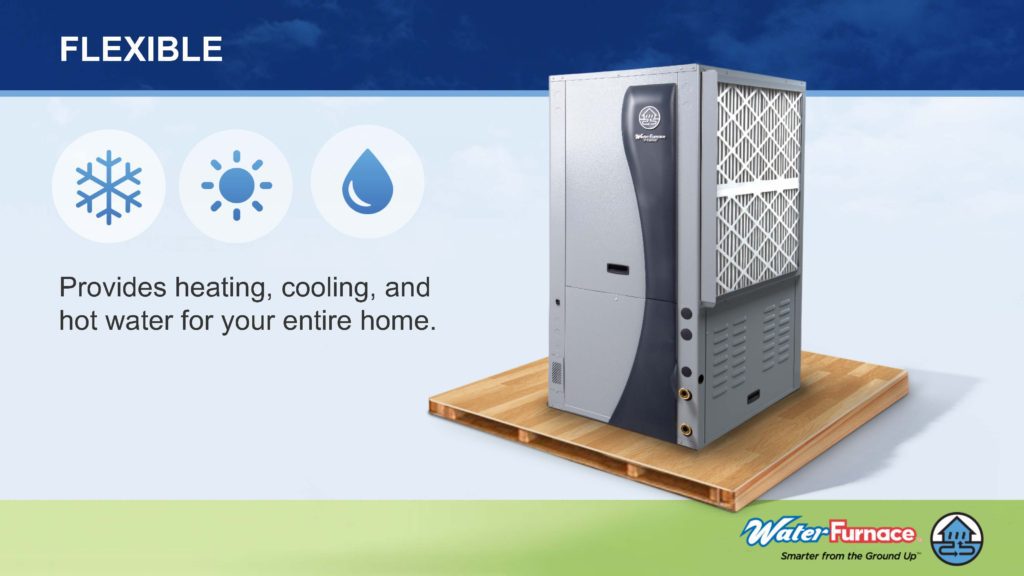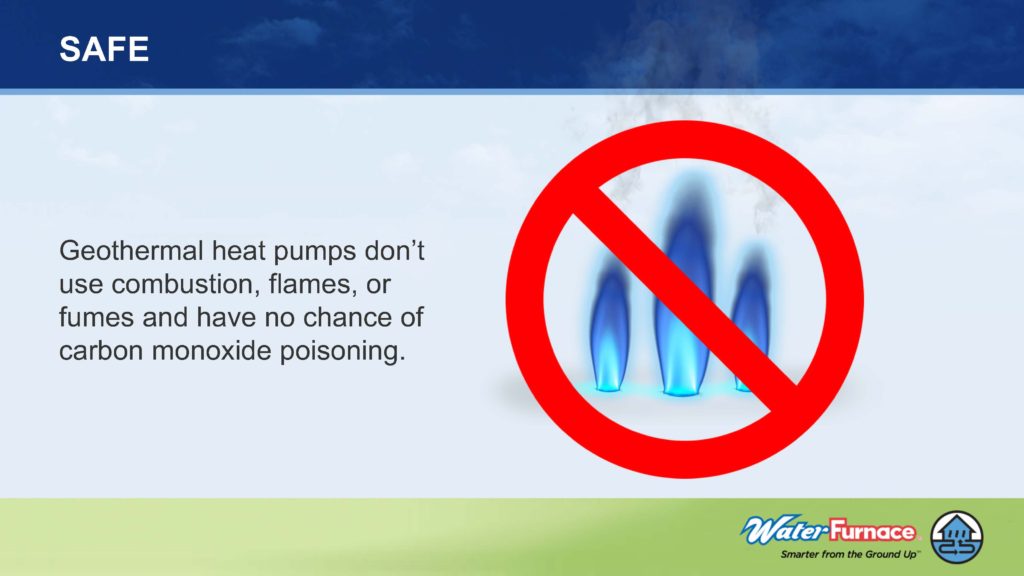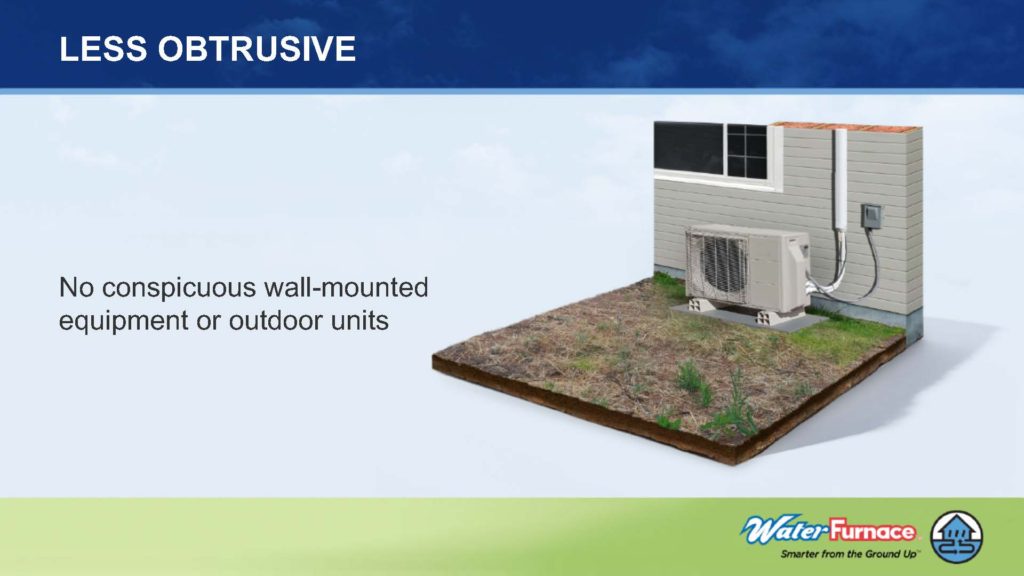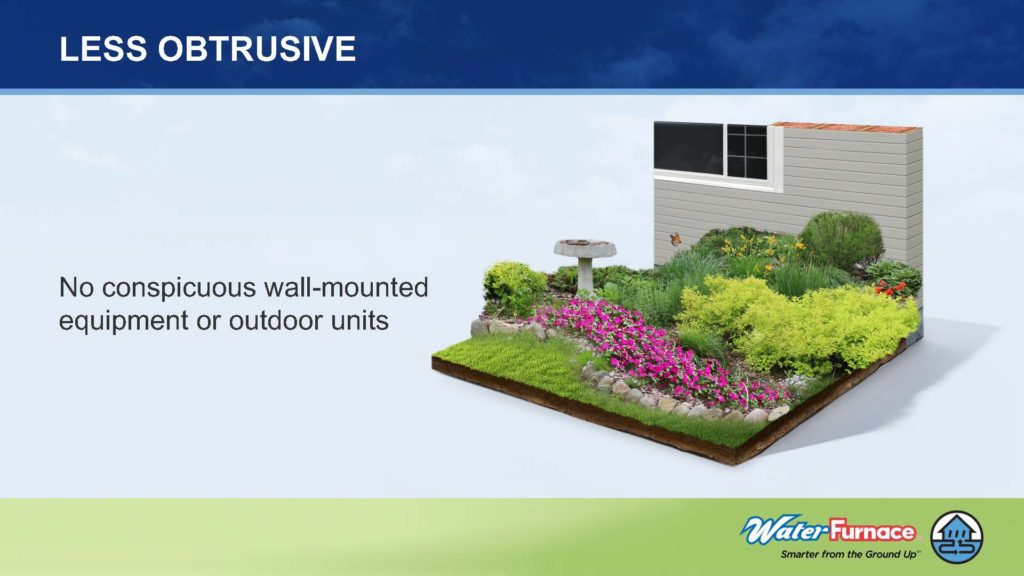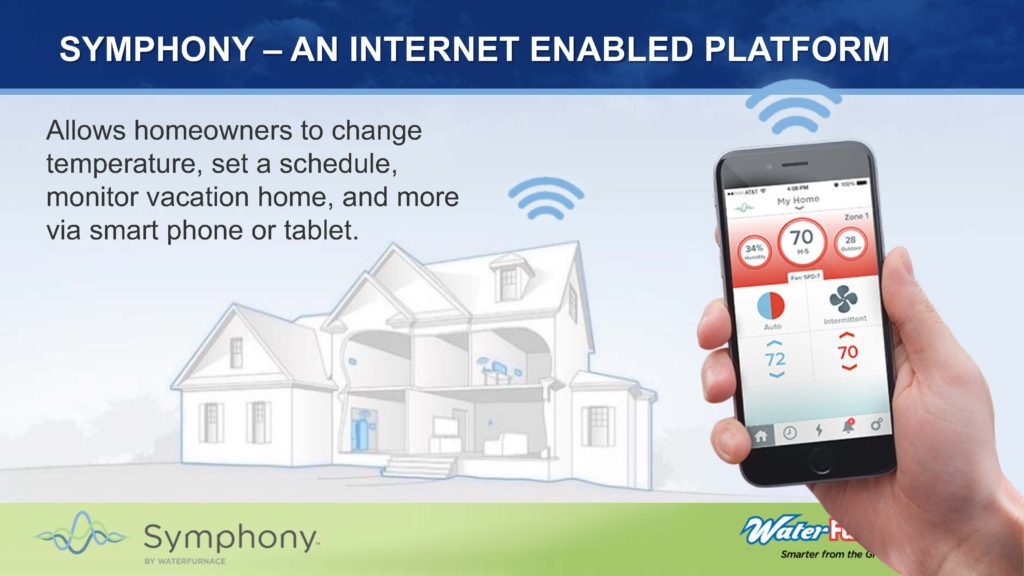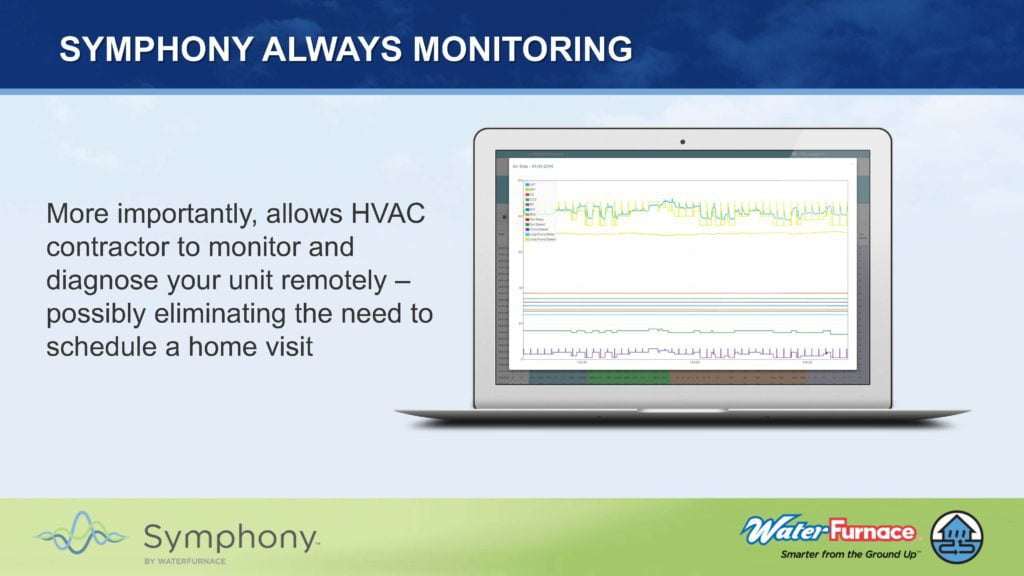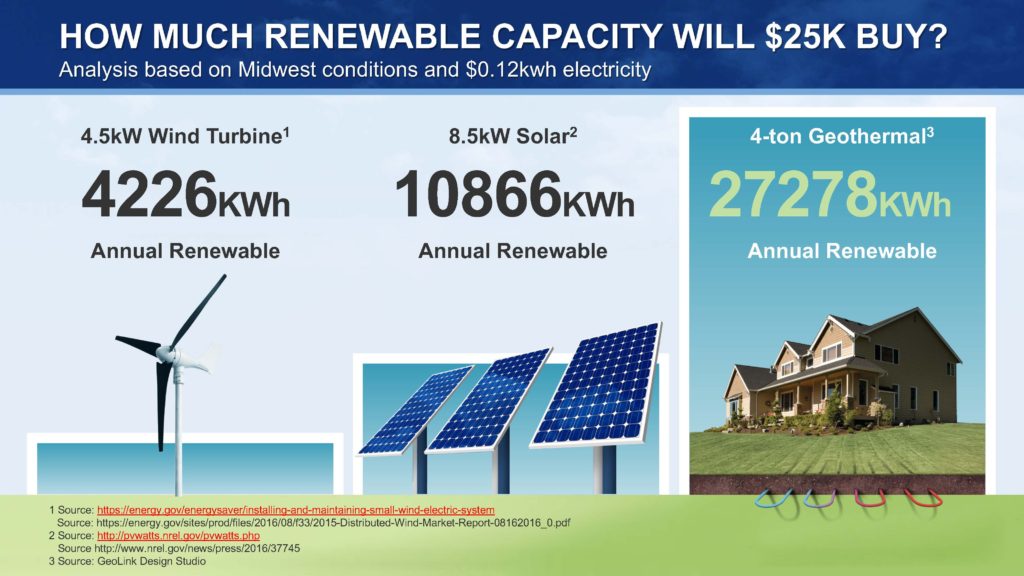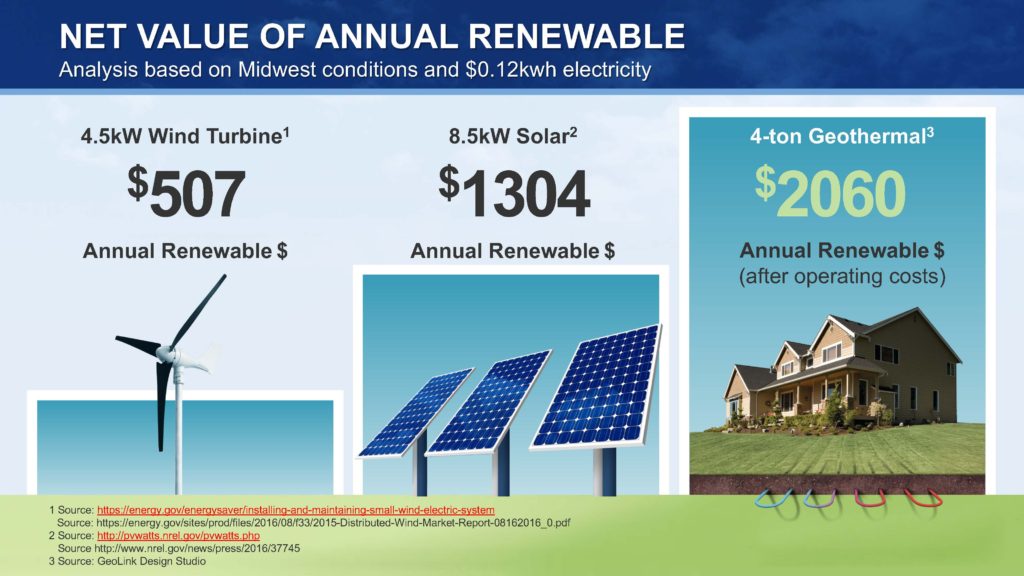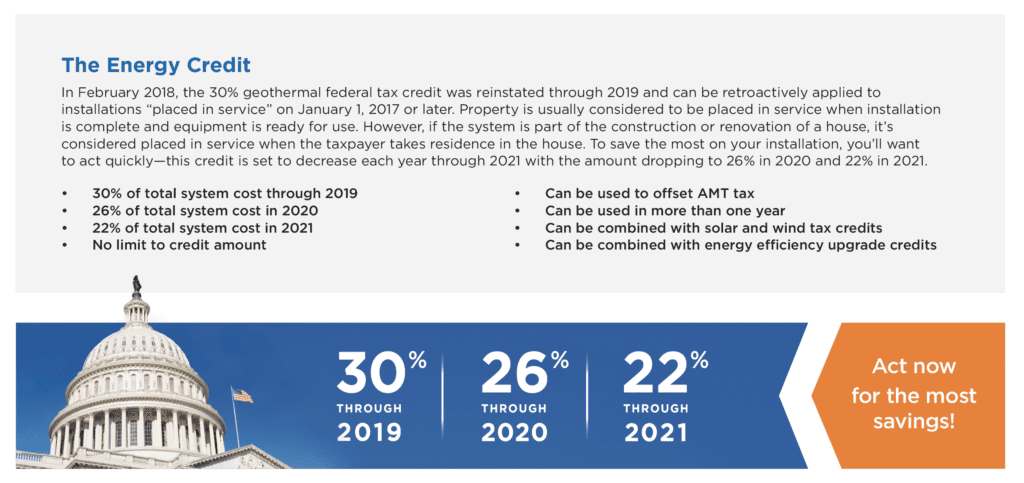 For  more information on the Geothermal Energy Credit contact Earth Energy!